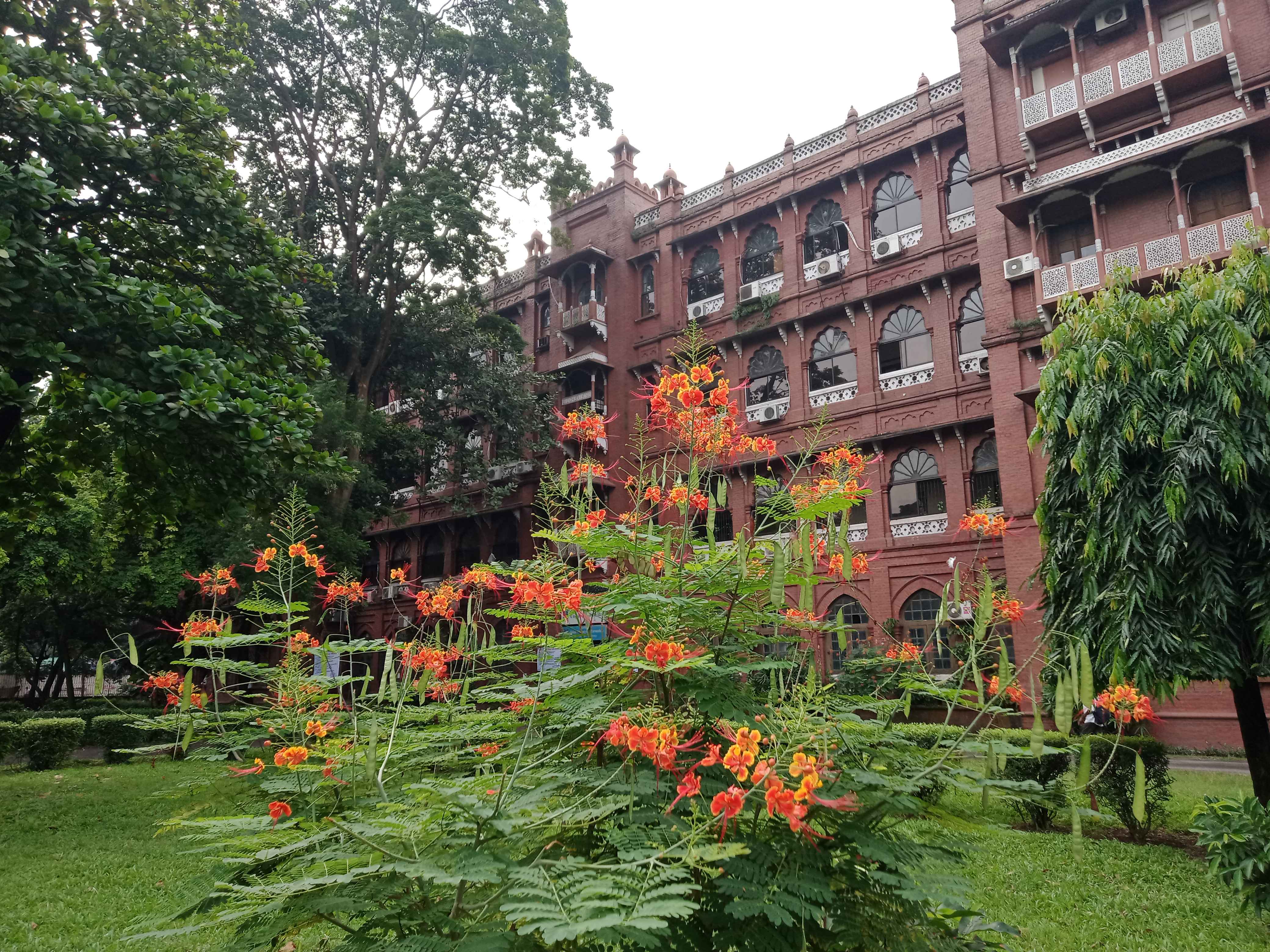 A hub of dynamic and cutting-edge research
Research activities
First Nutritional survey by Prof Dr. Kamaluddin Ahmad in 1962-1964.
The antibiotic Ramnacin from Streptomyces sp. was reported in Nature journal
Physiological role of vitamin C in the prevention of lathyrism.
A survey on iodine deficiency in Bangladesh to showcase the status of iodine deficiency disorders.
Decoding Jute and Hilsha genome.
Development of salt tolerant rice variety.
Discovery of new lantibiotic, Homicorcin.
Clinical trials to evaluate the efficacy of drugs to infectious disease.
Investigation of Genetic landscape in Bangladeshi population with diabetes, hypertension, cancer, autism spectrum disorders.
Setting up Covid-19 laboratories throughout Bangladesh.
Victim identification - Rana Plaza tragedy and Nimtoli fire accident.