M. L. Palash
Assistant Professor
Department of Electrical and Electronic Engineering
Faculty of Engineering and Technology
Email: mlpalash@du.ac.bd
Phone: +880-1719-086183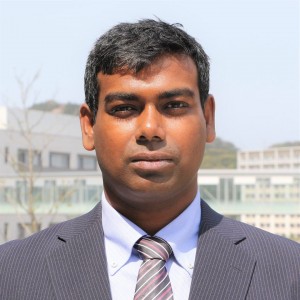 Short Biography:
I am M. L. Palash, Assistant Professor, Department of Electrical and Electronic Engineering, University of Dhaka. Currently, I am on study leave to complete my Ph.D. My research area is on developing green energy systems for sustainable development.
I have completed my Bachelor and Masters from the Department of Applied Physics, Electronics, and Communication Engineering. Later I have completed another master degree in Energy and Environmental Engineering from Kyushu University, Japan with Dean's award.
I have received the President's award, Deans's award and two times young energy researcher awards from Kyushu University for my academic and research activities. For project work and entrepreneurship, my team won Hult prize Japan championship as well.
Completed training from Hult Business School, UK in Entrepreneurship and worked as a research assistant at Nanyang Technological University, Singapore. I have also worked in energy economics at Ritsumeikan Asia Pacific University, Japan.